Reading Time:
4
minutes
An organization would be nothing without its people. Even the best organizations need skilled leaders at all levels to stay motivated, supported, and guided in finding creative solutions to challenging problems. Leaders do not simply arise out of nowhere. Rather, organizations develop such roles for people to advance into executive leadership and assist firms in developing other leaders with company-based values, visions, and overall goals. Naturally, this is where organizational development comes in; it can solve all such problems and more. In exploring its definition and influence, one can find the ability to choose the right executive development program quicker based on your organization's needs.
What Is Organizational Development Within the Executive Sphere?
Organizational development is a method of assisting executive personnel in improving their performance and skills. Typically, it will concentrate on honing leadership abilities. Additionally, even if they aren't officially an executive, this type of training is applicable for C-suite destined individuals.
Organizational development primarily seeks to accomplish three objectives:
Improving the effectiveness of management.
Preparing employees for the problems they will face in future positions.
Assisting people in dealing with difficult situations more effectively.
Organizational development can also help leaders improve and mature prior to a promotion or a change in positions. In short, a structured and continuous learning process is better for managers and leaders. At any level, individuals must view learning and growth as a series of approaches and actions, not a single event.
The Main Goals of Organizational Development
There are 3 primary objectives to focus on when fulfilling executive and leadership success via organizational development:
Improving Leadership Skillsets
A potential manager is unlikely to possess all the necessary skills to become the best leader possible. Development can help fill in the gaps in these emerging leaders' skillsets, increasing the likelihood of long-term business growth. Even natural leaders may require some guidance in the context of the organization and its future goals.
Staying On Top of the Competition
Leaders are a one-of-a-kind resource that no other company can match. Leaders, unlike products or services, have their own set of abilities and viewpoints that can differentiate an organization. As a result, they can give you an advantage over your competitors.
Maximizing Executive Potential with Strategic Thinking
Employee retention is nurtured by developing leaders from within by establishing a sense of belonging. By committing to organizational development from within, employees can better understand their career goals. Additionally, by developing your own employees to be leaders, you can shape them to possess the specific competencies you need for your company to be successful.
For example, strong leaders may employ creativity and innovation to come up with fresh answers to old issues. They also possess the decision-making abilities required to make challenging decisions and help others grow. Furthermore, mentoring can help them produce new leaders. As a result, if you develop one leader, you're creating numerous leaders at the same time!

Executive Organizational Development: 4 Key Leadership Skills
For success to occur, one can't simply do it all by themselves. Executive coaching within an organization can help develop crucial executive leadership skills. Specifically, there are four of these important skills that you can help your leaders develop in your organization.
Communicating as a Leader
Communication is at the heart of any leader's job. Leaders must have excellent communication abilities to:
Help in the growth of a company.
Improve the performance of a group.
Reduce the number of misconceptions among team members.
Communication also allows them to facilitate teamwork and collaborate more effectively.
Bringing Innovation and Productivity Together
Employers consider creativity to be an important skill in the workforce. When presented with issues, leaders can use it to transition from crisis to innovation by thinking outside the box. Creative leaders can help their companies innovate and differentiate themselves. It's also critical to know how to listen actively. In doing so, employees express themselves while also feeling recognized and acknowledged. As a result, a more productive team may emerge.
Having Empathy in the Workforce
An empathic leader is unable to simply understand the feelings of others. They must also grasp what it is like to be in their position. Empathy is a powerful force for identifying effective answers and driving action when combined with compassion.
Navigating Strategic Motivation
Employees aren't always naturally motivated to do a good job. Motivation is boosted by variables such as performance bonuses or an intriguing challenge. It is the obligation of a leader to develop ways to keep his or her employees motivated. When a leader can motivate his or her team, both production and morale are preserved.

Selecting and Implementing an Organizational Development Program
It is reasonable to assume that implementing organizational development is critical if you want to build resilient leaders with respected abilities.
True, development is important, but it does not occur by itself. Organizations will almost always require outside assistance to implement solutions and manage their leaders' growth. If leadership development is limited to insiders, these gaps can widen over time, resulting in greater cultural difficulties.
In the end, it all boils down to the objectives of your company. What skills do you need to learn or improve? What are the flaws you'll have to account for? This will also assist you in selecting the best training program for your team.
Consider the learning experience in terms of those requirements. You want a solution tailored to your company's specific requirements.
So, do you want to start improving your executives with organizational development? If so, schedule a call with this link, or visit my website for more information. Become more disciplined and a much better decision-maker today!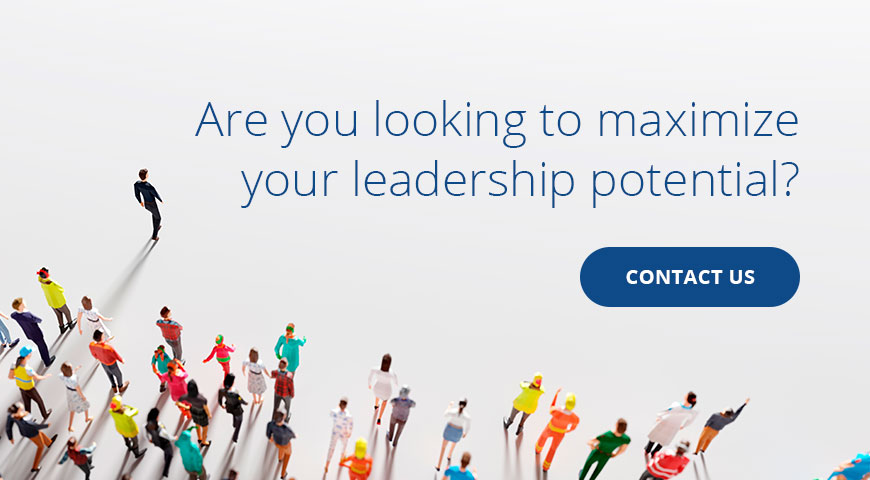 CATEGORIES:
Leadership, Personal Development, Professional Growth, Team Management
Published in 2022