Critical to my very positive Vistage experience has been my interaction with Phil Holberton, our group chair. Phil has consistently pushed me to challenge myself as a business leader and has been a terrific sounding board for ideas that I was not yet comfortable sharing with my law partners.

Tom Durkin
Managing Partner
Gesmer Updegrove LLP
---
Over the last several years as I have developed my career as a Life Sciences President and CEO, Phil has been instrumental in helping me focus on the necessary leadership skills and the strategies and tactics to be employed—and avoided— in building successful teams.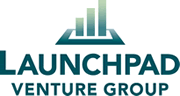 Richard D. Gill
Director
LaunchPad Ventures
---
Phil Holberton joined Barbour Stockwell's Board of Directors at the board's inception…He has proved to be a valuable resource. As a growing company, we have particularly appreciated his advice in strategizing as well as in the operational issues involved in managing projects and financing.

Kenneth Maillar
President and CEO
Barbour Stockwell Incorporated
---
Phil has the benefit of both being a sensitive guy and a practical, likeable person. He gave me a lot of good advice as far as how to be both a good business person and a good person. Phil held me accountable and gave me the self awareness to help me realize the things I do well– and helped me to become more aware of both my strengths and weaknesses.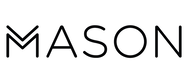 Philip Mason
President
Mason & Mason Technology Insurance Services
---
Phil Holberton's experience, wisdom and judgment have contributed substantively to me and to Genome Therapeutics' performance. The discipline he brought to the project management of GTC has been superb… He is a real professional and a pleasure to work with.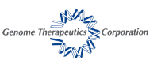 Robert A. Hennessey
Chairman & Former CEO
Genome Therapeutics Corporation
---
As an aspiring leader, I found Phil to be an invaluable resource in helping me take it to the next level. Both his personal experience in executive leadership and dedication to ongoing improvement of today's leaders was the exact blend I was looking for. His coaching style was objective yet encouraging, helping me make the right and tough decisions.

Christine E. Lauzon
President
Sales Resource Group
---
Phil has elevated my career through his coaching services. He provided incredible insight on the first 90 days of employment and has helped me tremendously with relationship building.

Charles Frangis
Project Manager
Eversource Energy
---
The effect of your presentation (and the skill with which it was delivered) was to create in all of us a heightened awareness of these critical issues of management/leadership roles, and to give us a template which we may apply as we set about raising the level of our performances, as a group and as individuals, to meet the heightened challenges we are facing as we grow.

---
Philip was a pleasure to work with and a perfect match for our program. His experience and knowledge provided living examples of leadership for our students.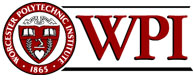 Christine Gironard
Assistant Director of Student Activities
Worcester Polytechnic Institute
---
We saw such impressive growth throughout the team in these three days, which would normally take years of experience. Our team learned about presentation development, persuasion, reading the audience, body language, negotiation and more. Videoing practice presentations were a particularly effective learning experience.
Phil is not only a good instructor; he also is a skillful facilitator. He creates a collaborative learning environment and brings real life examples with his rich experience. I have highly recommended that we consider Phil for any follow up communication and leadership coaching or training at our company.

Asaf Eldad
Director of North American Professional Services
ClickSoftware
---