Reading Time:
2
minutes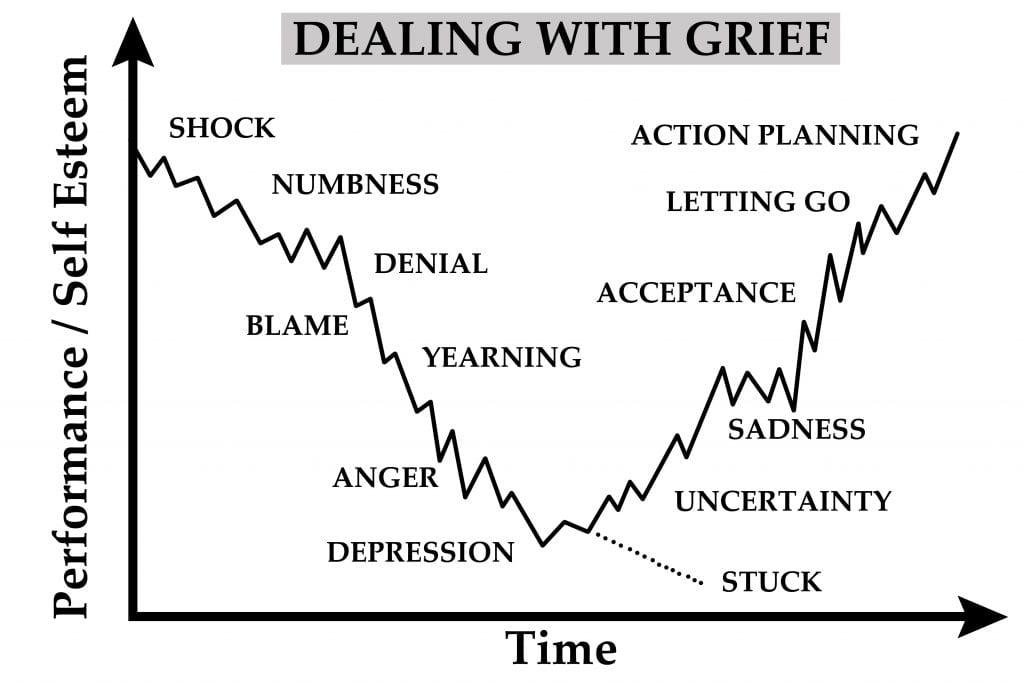 Whether employed or unemployed – an estimated 50M Americans have filed for unemployment since the beginning of the pandemic – many of us are experiencing grief.
I am reminded by my psychologist, who once told me that all change creates loss, and we need to mourn all losses. We need to permit ourselves to grieve and even cry.  We are all human beings.
There is no more significant change for all of us than the change brought about by the uncertainty of this pandemic. Look at the graphic and self-reflection where you are on this journey of mourning.  
Are you stuck, uncertain about the future, are you sad, are you beginning to accept? As leaders, we need to let go of the past, adapt, and move into action preparation and execution.  
The clock is ticking, and our future depends upon rapid execution.
Employers: You have responsibility for the health of your employees and their families.  
Many of my CEO members are dealing with this issue in August 2020. One remarked: "Our organization has corona fatigue." Happy employees mean good productivity. When fighting a war, like the pandemic, we can only get inspired for so long – much like going into a few encounters.
As an employer, the number one concern outside of staying in business is the welfare of all our stakeholders. We need to extend our support to the employees, but we also need to understand all the family situations – younger children and older parents.
Should we have a database to help us fully appreciate the complexity of family well-being?
Customers: We love you and want you to succeed on every level.
We will ask you if you are ready to buy – forgive us for not being more in touch with your well-being.  
I know, intellectually, we should flip the process, see how you are doing emotionally and where you are on the grief journey, and then talk business. But forgive us, we are so hard-wired to produce results we forget to be human beings. 
If you are anything like us, you are pivoting your business, and we want to be part of helping you make the pivot and be successful. Bring us into your inner circle.
Supply Chain: We love you too.
Whether you are a raw material vendor or a service provider, we know how traumatic it must be for you.
When we lose our patience, tell us – nicely. We have stress, and we need to help each other conquer it.
For all our leaders throughout corporate America, whether you are working for a large company or a small company, this is the time we need to extend a hand to each other.
Call to Action:  
Post in the comments what you are doing to handle your grief and make life better for you and others in your circle.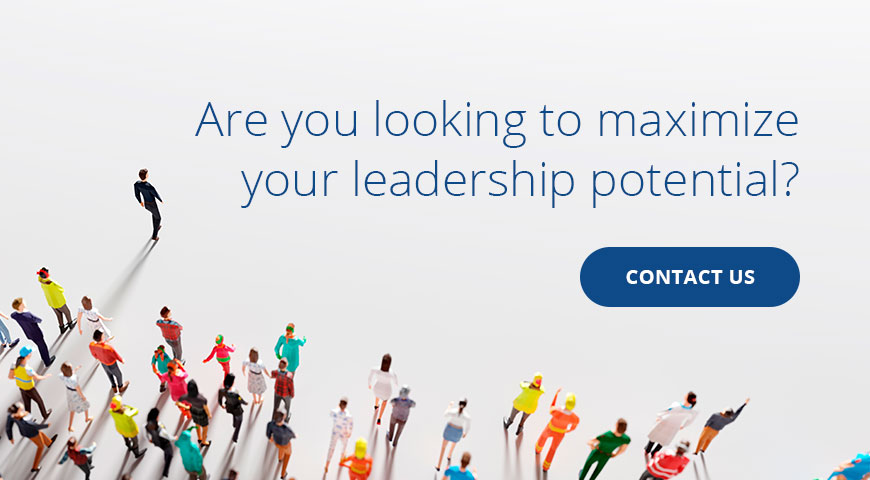 CATEGORIES:
CEO, Family, Leadership, Uncategorized
Published in 2020